Daniel A. Jewelewicz, M.D.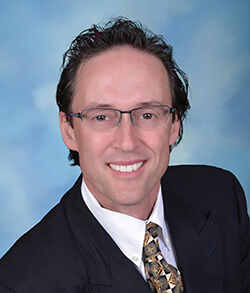 Dr. Daniel Jewelewicz is a board-certified, fellowship-trained ophthalmologist who specializes in the medical, laser and surgical treatment of glaucoma as well as anterior segment surgery and cataract surgery, including the use of advanced technology lenses to decrease dependency on glasses, and minimally invasive glaucoma surgery. He has been serving the needs of southeast Florida's cataract and glaucoma patients at Delray Eye Associates, P.A. since 1999. Dr. Jewelewicz holds faculty positions at the University Miller School of Medicine as well as the Schmidt College of Medicine at Florida Atlantic University and has taught ocular surgery at the renowned Bascom Palmer Eye Institute. He currently serves on the board of the Glaucoma Research Foundation.
Dr. Jewelewicz has authored many scientific research articles and book chapters, and is a frequent lecturer about surgical techniques in glaucoma surgery. He has been honored with numerous prestigious awards for his accomplishments in the field of ophthalmology including the New York Times Super Doctors, Top Ophthalmologists in America, Castle Connolly and Whos' Who. Dr. Jewelewicz has participated in numerous research trials and is currently a volunteer physician with EyeCare America and the Caridad Institute, providing care to those in need who could not otherwise afford such a high level of care.
Dr. Jewelewicz has a keen interest in surgical technique and instrument design and has designed surgical instruments used during cataract surgery, allowing safer and more rapid surgery. He has developed surgical techniques for glaucoma surgery that have been widely adopted throughout the world. He currently specialized in MIGS – Minimally Invasive Glaucoma Surgery, procedures that can surgically lower the pressure in the eye through tiny microincisions that are so small they do not require any sutures to close. In fact, some of his surgeries are done through incisions that are smaller than one millimeter.
Dr. Jewelewicz was born and raised in New York City. He obtained his Bachelor of Arts degree at Wesleyan University and his medical degree at the Columbia College of Physicians and Surgeons in New York. He completed his medical internship at Overlook Hospital in Summit, New Jersey, and his residency at the Edward Harkness Eye Institute of Columbia University, one of the world's oldest and most prestigious ophthalmology centers. Dr. Jewelewicz continued his training with a fellowship in glaucoma under the tutelage of Dr. Robert Ritch, an internationally recognized glaucoma expert, at the renowned New York Eye and Ear Infirmary.
Dr. Jewelewicz is a former president and vice president of the Palm Beach County Ophthalmology Society. He is affiliated with several professional organizations, including the American Academy of Ophthalmology, the American Glaucoma Society, the American Society of Cataract and Refractive Surgery, the Palm Beach County Medical Society and the Florida Society of Ophthalmology. He serves on the board of the Glaucoma Research Foundation, an organization that funds the research that helps ultimately cure blindness, and has organized several large fundraisers that have raised significant contributions for the foundation.
Dr. Jewelewicz is an award-winning artist, and his work can be seen at local galleries throughout Boca Raton and Delray Beach. He regularly donates his artwork and time to charity events that help raise funds for glaucoma research. He is also a musician with a passion for jazz piano and bass guitar. His band plays at local venues throughout South Florida.  He has an interest in martial arts and has served as the ringside physician for the Boca Raton Police Athletic Department's youth boxing program. Dr. Jewelewicz is a prominent member of the local community and looks forward to serving your ophthalmic needs with honesty, integrity, and expertise.