Marco Gonzalez, M.D.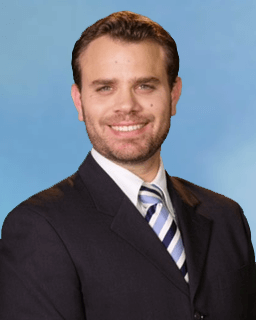 Dr. Marco Alejandro Gonzalez was born and raised in Miami. He attended Duke University where he was inducted into the Phi Beta Kappa Honor Society and graduated magna cum laude with an A.B. in Economics and a minor in Spanish Literature and Chemistry. He subsequently attended the University of California, San Francisco School of Medicine where he graduated with honors as an M.D. with Distinction.
Dr. Gonzalez completed a one-year Internal Medicine internship at Jackson Memorial Hospital/University of Miami where he was awarded Intern of the Year. He then completed his Ophthalmology residency and two year subspecialty training in vitreoretinal surgery at the Bascom Palmer Eye Institute in Miami.
Dr. Gonzalez has published several peer-reviewed articles, presented at several international meetings, and co-authored several book manuscripts related to retinal diseases. His research interests encompass age-related macular degeneration, diabetic retinopathy, retinal vascular diseases, retinal detachment repair, diabetic vitrectomy, epiretinal membrane surgery and macular hole repair.
Dr. Gonzalez is board certified by the American Board of Ophthalmology. He is a member of the American Academy of Ophthalmology, the Association for Research in Vision and Ophthalmology, and the American Society of Retina Specialists.
Dr. Gonzalez served as a vitreoretinal subspecialist with the Retina Macula Associates of Miami for 3 years before joining Delray Eye Associates in August 2018.