Fillers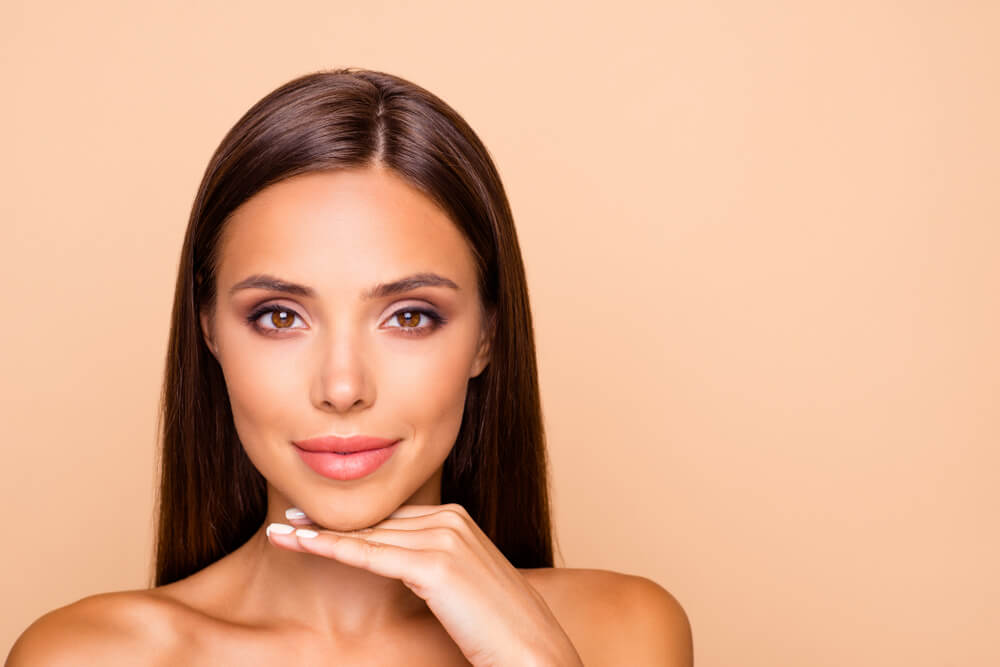 Dermal Fillers
We are proud to offer a range of cosmetic procedures for our eye care patients who wish to enhance the natural beauty of their face and conceal signs of aging. As part of an array of oculofacial plastic and reconstructive procedures, minimally invasive cosmetic treatments such as dermal fillers are available in our office.
In order to serve the unique aesthetic needs of each facial fillers patient, we carry a number of fillers, including Juvederm, Restylane, Perlane and Radiesse. These treatments are designed to restore youthfulness and improve facial beauty and radiance by reducing the appearance of facial wrinkles and fine lines and enhancing the volume of the lips, cheeks, facial scars and other facial depressions. Although the effect is not permanent, it may be repeated.
How Do Dermal Fillers Work?
Unlike Botox, which paralyzes wrinkle-causing muscles, dermal fillers are designed to temporarily fill in facial wrinkles and lines, thereby giving you a smooth, wrinkle-free facial appearance. However, it is important to note that each dermal filler addresses specific aesthetic concerns. This is why a comprehensive one-on-one consultation with an oculoplastic surgeon is essential to the success of your cosmetic procedure. To learn more about Juvederm, Restylane or Radiesse, please visit the respective pages or call our office at (561) 498-8100 or (561) 734-0267 to schedule an appointment.
A Note About Your Candidacy
Dermal fillers are an excellent treatment option for patients who wish to enhance their facial appearance. A consultation appointment can help you determine whether you are a good candidate for this type of cosmetic treatment. During this meeting, you will be provided with detailed information about dermal fillers to help you decide which treatment option is best for you. Based on your candidacy, aesthetic goals and expectations, alternative treatment options may also be offered. Please call us today to schedule your consultation appointment.
Why Choose Delray Eye Associates, P.A. for Facial Cosmetic Procedures?
Dr. Kronish is a board-certified, fellowship-trained oculoplastic surgeon with years of training and experience in facial plastic and reconstructive surgery. He understands the anatomy of the face and therefore is able to provide you with optimal results in a safe fashion.
---
Restylane
Restylane is a dermal filler injection recommended for patients who wish to minimize the appearance of wrinkles around the mouth and nose. In addition, Restylane can also be used for lip enhancement and the reduction of forehead lines. For the safest, best results, Restylane is best administered by an oculoplastic surgeon, a specialist in cosmetic and reconstructive procedures of the eyelids and face.
Delray Eye Associates, P.A. is proud to have Dr. Jan Kronish providing Restylane for our patients.
How Does Restylane Work?
Restylane is a gel containing a natural substance called hyaluronic acid, which is found in the human body. It is used to restore facial volume and fill in mild to moderate facial wrinkles, acne scars and other facial depressions. It also gives the skin a firm lift, resulting in a radiant and vital facial appearance. Like Juvederm, Restylane hydrates the skin, allowing for natural appearance-enhancing results. The results of Restylane are usually fully evident within a week following treatment and may last up to six months. Because Restylane is made of a naturally occurring substance, it is safely and gradually absorbed by the body.
Procedure
Restylane is injected via a syringe just beneath the skin at one or more injection sites. The substance immediately adheres to the skin and attracts water to help induce and preserve the renewed facial volume. Before administering the injection, your surgeon may apply topical or local anesthesia at the injection sites in order to reduce any potential discomfort. The procedure generally lasts about 20 to 30 minutes, after which our patients are free to return home. Some patients may experience mild bruising and/or swelling of the treatment area, which should subside within a few hours.
To schedule a one-on-one consultation with our cosmetic specialist or learn more about Restylane, please call our office at (561) 498-8100 or (561) 734-0267. Our cosmetic specialist will perform a thorough evaluation of your facial skin and the underlying muscle and bone structures in order to recommend the best treatment plan. Depending on your goals and examination findings, a more comprehensive procedure, such as blepharoplasty or forehead lift, could also be considered.
---
Radiesse
Radiesse is a highly sought-after dermal filler that is frequently provided to patients who wish to achieve longer-lasting aesthetic results. Radiesse is most effective at restoring volume and reducing nasolabial folds, frown lines, and crow's feet. The results of Radiesse have been known to last more than a year. Our oculoplastic surgeon is an experienced eyelid and facial cosmetic expert who has used Radiesse to help hundreds of patients look and feel years younger.
Delray Eye Associates, P.A. is proud to have Dr. Jan Kronish providing Radiesse for our patients.
How Does Radiesse Work?
Radiesse is a biocompatible, non-toxic, and non-allergenic dermal filler. It consists of calcium-based microspheres suspended in a gel containing an organic compound of carbon, hydrogen, and oxygen, along with glycerin and sterile water. The unique ingredients in Radiesse are known to enhance facial volume greatly and stimulate the production of new collagen. Collagen is the main protein found in the skin. It starts to dwindle around the age of 25 as part of the natural aging process and eventually causes loss of volume and skin laxity. By helping the skin produce more collagen, Radiesse can temporarily stall this process. Radiesse usually conceals up to 80 percent of facial wrinkles and lines. Most of our Radiesse patients achieve their final aesthetic results within one week following treatment.
Injections of Radiesse
Radiesse is injected under the dermis and subcutaneous layers of the skin. Patients may choose to treat one or multiple facial areas, depending on their aesthetic desires. Before the procedure, our patients may be provided with a topical or local anesthetic, which is administered at the injection sites to reduce any discomfort. Radiesse treatment usually lasts about 20 minutes, after which patients may proceed with their daily activities. Some patients may experience mild bruising, swelling, and discomfort over the next 24 to 36 hours. However, this can be treated with over-the-counter medications. Radiesse treatment does not require any downtime.
To schedule a one-on-one consultation with our cosmetic specialist or learn more about Radiesse, please call our office at (561) 498-8100 or (561) 734-0267. In addition to Radiesse, our cosmetic specialist offers a range of other facial injectables, including Botox, Restylane, and Juvederm.